The company made its official debut with a Viennese-style New Year's ball on the eve of 2006. Since then its many performances in a wide variety of venues have consistently earned rave reviews and standing ovations. Just two years after its inception, Opera Naples was named Best Performing Arts Group by Gulfshore Life magazine
In its first decade, the company has presented such well-known grand operas as La bohème, Carmen, Cosi fan Tutte, Don Giovanni, Faust, Elijah, Eugene Onegin, Il Trovatore, La Traviata, Madama Butterfly, Nabucco, Rigoletto, The Barber of Seville, Pagliacci, The Magic Flute, and Tosca. It has staged modern works such as La Tragedie de Carmen, Maria de Buenos Aires, Tango, The Medium and The Telephone, and has produced major choral works such as Verdi's Requiem. It has staged performances in venues ranging from the Artis–Naples Hayes Hall to local churches, schools, retirement communities and a public park.
Opera Naples has become firmly established as the city's opera company and an important part of the cultural life of the region. We are proud to have earned local, regional and state government support, and are very grateful to our sponsors, donors and patrons who continue to encourage us and grow in number.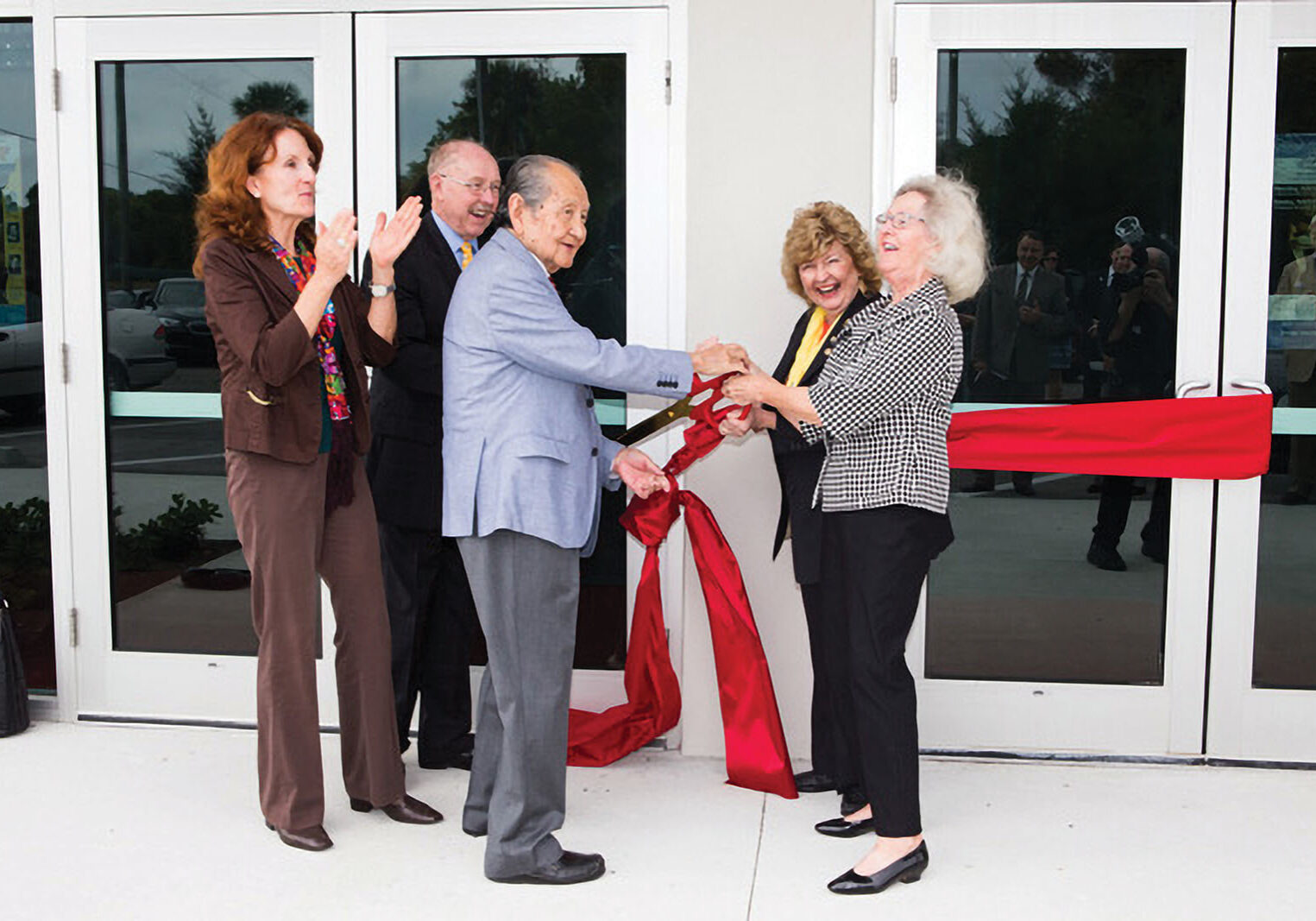 The David and Cecile Wang Opera Center
The David and Cecile Wang Opera Center serves as the centerpiece of the Davis Triangle Redevelopment Zone in east Naples, an area specifically focused on Culture and the Arts. The purchase of the land and the construction of the facility were funded mainly by private donors and supplemented through grants from the State of Florida. The resulting complex, which features administrative offices, rehearsal rooms, set and costume storage areas and the Judy and John Hushon Theatre, is devoted equally to public musical performance and to the education of multiple age levels and is believed to be the first of its kind in SW Florida. Opera Naples (the Wang Center's resident organization) currently stages professional chamber operas and concerts, as well as presents young artists' auditions and performances on site.  It also uses the facility to routinely collaborate with many other local artistic groups, such as Artis-Naples, TheatreZone, and the music department of Florida's Gulf Coast University.  Finally, the facility's performing spaces are also made available to a wide variety of local community groups. For more information on leasing the Wang Opera Center please go to the "Lease our Venue" tab located under the "About" tab.
Attract a growing audience by producing a range of quality operatic and musical productions
Achieve short-term financial health and establish a sound financial footing for the future
Increase individual donations from the current level of $400,000 to at least $800,000 by 2024
Identify and secure desirable, cost-effective performance venues that meet artistic requirements
Expand educational and community engagement programs
Strengthen Board and Staff
Enhance and promote the image, brand, and reputation of Opera Naples