The Opera Naples Chorus is an integral part of Opera Naples!  Chorus members perform in mainstage productions, working side-by-side with renowned conductors, stage directors, and principal artists. Chorus members are enthusiastic community members whose abilities and experiences vary.  Being a professionally trained musician is NOT required, nor is having experience in opera.
Leading up to a production, the chorus rehearses Monday evenings and Saturday mornings.  About 2 weeks prior to a performance, staging rehearsals commence and can occur daily but always at night and on weekends. This is a large commitment, but with a very rewarding result! You will feel a profound sense of accomplishment in contributing to a professional production, develop your musical and performance skills, make new friends, and be a part of something very special - the Opera Naples family!
Auditions are held throughout the season.  Please be prepared to sing one song that best shows off your abilities and bring sheet music.  The song does not need to be from an opera.  There are some paid positions for those who demonstrate superior vocal talent and leadership potential.
If you love singing and are interested in becoming a member of the Opera Naples Chorus, please contact Robin Frank at rfrank@operanaples.org or 239-963-9050 for more information or to schedule an audition.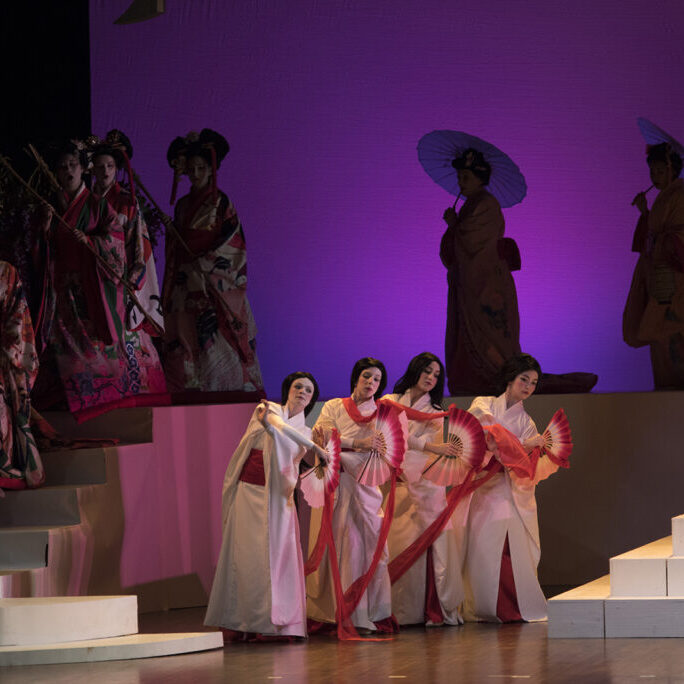 Do you dream about performing on stage but lack musical talent? 
Consider being a supernumerary!  A super (for short) is an extra in an opera - someone who fills a role in the production but does not sing or speak.  Experienced actors may enjoy being a featured super who has much to do on the stage while someone new to the stage could be put into a crowd scene. Contact Robin Frank at rfrank@operanaples.org or 239-963-9050 for more information.
Young singers with unchanged voices, ages 7-16, perform in Opera Naples mainstage productions when the repertoire calls for children.  Past productions that have involved the youth chorus include Hansel and Gretel, Carmen, A Midsummer Night's Dream, La Boheme, and others.  The youth are given an unforgettable opportunity to perform alongside professional singers on stage with an orchestra.   Leading up to a production, the youth rehearse with Education Director, Robin Frank,  who teaches them much about music and singing!  About two weeks prior to a performance, staging rehearsals take place with the entire cast to put everything together.  The number of rehearsals can vary according to the production but always occur on evenings and weekends.
Unfortunately, there are no productions in the 2021 season that involve the youth chorus. However, other opportunities exist for youth! Click below for information about our Student Apprentice Program or Summer Youth Program. Feel free to contact Robin Frank, Education Director, at rfrank@operanaples.org for more information.