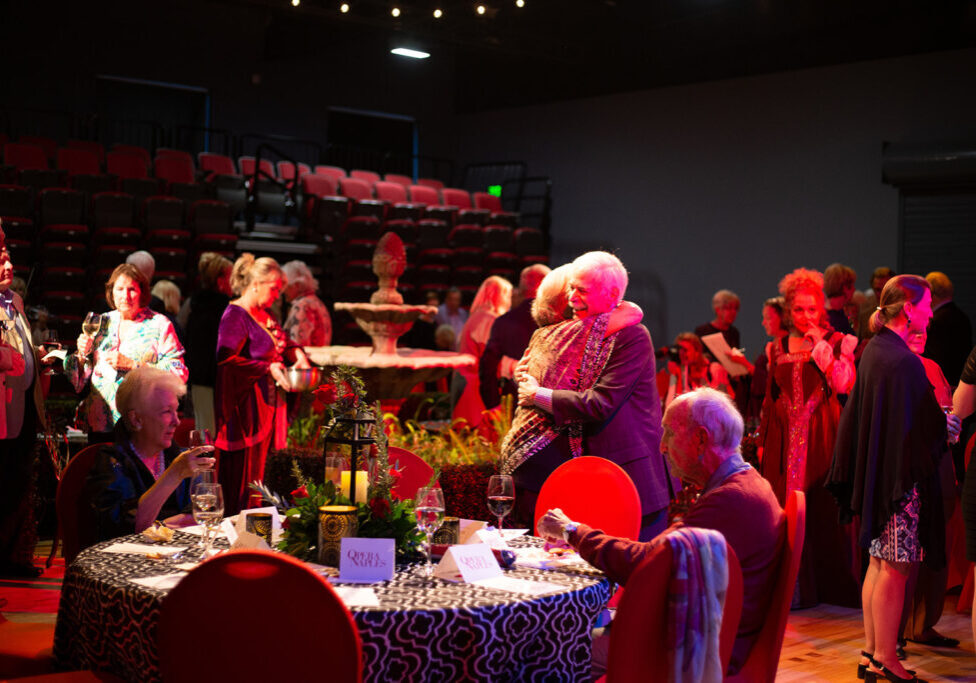 Judy and John Hushon Theatre at the
David and Cecile Wang Opera Center
2408 Linwood Avenue, Naples FL 34112
For more information on leasing availability and pricing, please call Patricia Chibende, Finance and Operations Director, at the Opera Naples office
(239) 963-9050.
320 tiered seats for professional concerts and performances.
Retracted to provide an open wooden floor 50' x 61'
Space for up to 120 more chairs for cafe-style seating
Theatrical lighting and projection infrastructure, plus 18' x 40' screen
Parking for 70 cars with more available (with permit)
Large loading bay, space for temporary kitchen, event props etc.
Catering service available
Base Cost
The base cost includes load-in on the same day and single performance or event lasting no longer than three and a half (3.5) hours. Additional hourly rates apply if the performance exceeds three and a half (3.5) hours. For multiple performances on the same day, the rent increases by an amount equal to 50% of the base rent for each additional performance.
Commercial                          $1,900
Non-Profit                             $1,200
Damage Deposit                  $250
*and all other applicable fees, as may be required by state or federal laws, will be added to all applicable license and use fees and charges.
For more information on leasing availability and pricing, please call Patricia Chibende, Finance and Operations Director, at the Opera Naples office (239) 963-9050