Opera Naples will present its annual signature fundraiser Winter Dreams Gala at Royal Poinciana Golf Club on December 6, 2023. You are invited to join Chairs Janice Burrus and Bronwen Adams and other supporters as we celebrate Opera Naples. The Gala is themed with the complex imagery, music and influence of Winter Daydreams, the first symphony ever composed by Pyotr Ilyich Tchaikovsky.
Thank you for joining us!
Eurofest 2023
Celebrate La Dolce Vita!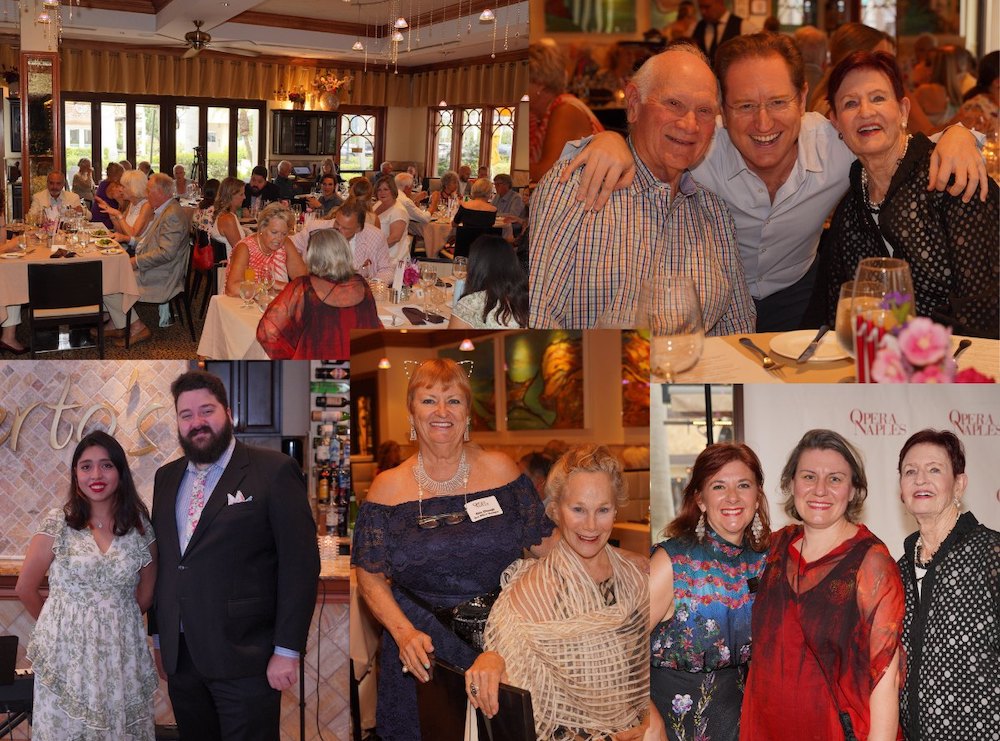 EuroFest was hosted at Alberto's on Fifth - Fine Italian Restaurant and included live performances by baritone Jeffrey Goldberg and soprano Claudia Cespedes Calderon with piano accompaniment by Robin Shuford Frank, director of education and community outreach. Ramón Tebar, artistic and music director, provided insights into Opera Naples' exciting upcoming season and annual Festival Under the Stars.
Your financial contribution provides the solid fiscal base on which locally produced grand opera can grow and thrive in Southwest Florida.
Your gift is a critical part of our operation that not only provides education and outreach programs to adults and students throughout the region but also allows us to continue offering tickets to our performances at prices that are accessible to the entire community. Naming opportunities for Season, Production, Performance and Artist sponsorships are also available.
Opera Naples is sponsored in part by the State of Florida, Department of State, Division of Arts and Culture, the Florida Council on Arts and Culture, and the National Endowment for the Arts.