Opera Naples is holding open auditions for adults and children to perform in Carmen by Georges Bizet.  One of the most popular operas of all time, Carmen is a featured production at the Opera Naples Festival Under the Stars in Cambier Park. No experience in opera is necessary. Adults play the roles of gypsies, cigarette girls, and soldiers.  Youth are featured in a fun march as they imitate soldiers, and they also appear as spectators in the bull fighting arena.
Auditions
Monday, January 9, 5:00-7:00pm
 by appointment
Adult Chorus (ages 16+)
Youth Chorus (ages 7-15 treble voices)
Performances
Tuesday March 28 and Thursday March 30th, 2023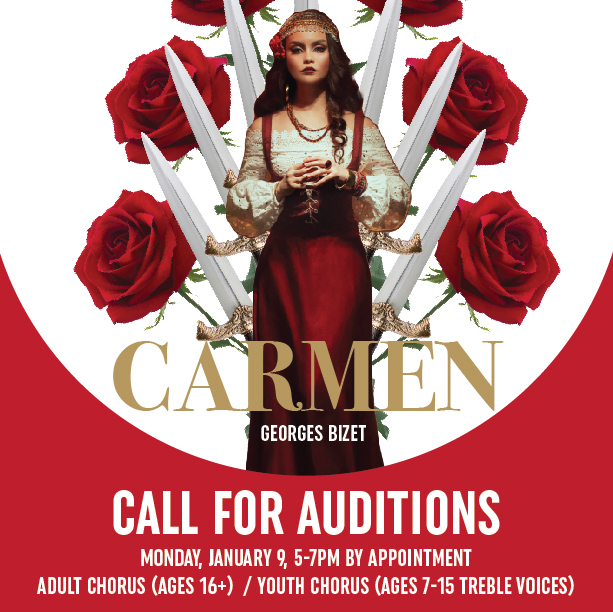 Watch an exciting excerpt from
Carmen 
that features the chorus
here.