Jeffrey Goldberg
Goldberg
With a voice praised as "rousing, full-throated," and "ringing," (San Diego Story), Southern California baritone Jeffrey Goldberg has performed such roles as Gugliemo from Mozart's Così fan tutte, Dr. Falke and Eisenstein in Die Fledermaus, by Johann Strauss, Claudio in Berlioz's Beatrice et Benedict, Bartolo and Antonio from Mozart's Le nozze di Figaro, Peter in Humperdink's Hansel and Gretel, Simone in Puccini's Gianni Schicchi, and Howard in the Chicago premiere of Dog Days, by David T. Little, as well as several partial roles. He has also performed with Pacific Symphony in their Opera for Kids! productions of Gilbert and Sullivan's The Pirates of Penzance, and Humperdink's Hansel and Gretel. On the concert stage he has performed the solo in several beloved masterworks, including Handel's Messiah, Mozart's Requiem, and Beethoven's Symphony No. 9. He is a graduate of Northwestern University, where he obtained a Master's degree in Voice and Opera, and before that, Chapman University where he obtained a Bachelor's in Vocal Performance.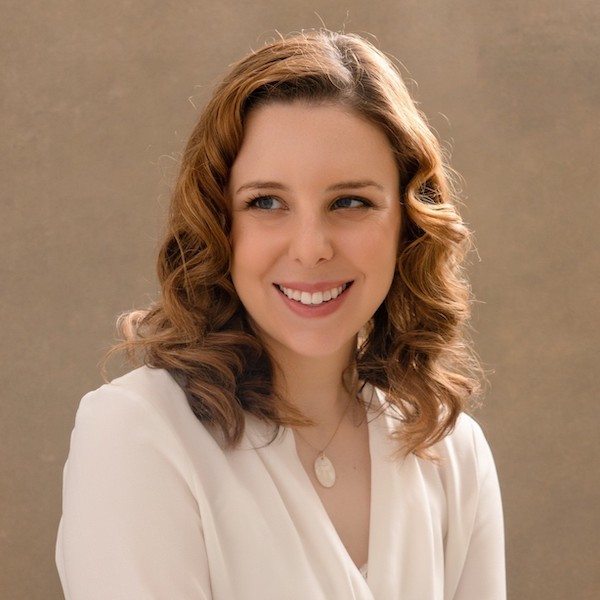 Sara LeMesh
LeMesh
Soprano Sara LeMesh, hailed by the San Francisco Chronicle for her "vocal majesty and
expressive translucency," is a dramatic presence on the opera stage, an avid chamber
musician, and an advocate of contemporary music. During the summer of 2022, she was a
fellow at the Marlboro Music Festival; she will return to the festival in the summer of 2023.
Most recently, she covered and performed the role of Young Leah/Lisa in the New York
Premiere of Lori Laitman's Uncovered with City Lyric Opera. Other operatic roles include
Lucy Brown in Weill's The Threepenny Opera (City Lyric Opera), Zerlina in Mozart's Don
Giovanni (Pocket Opera); Bess in Mazzoli's Breaking The Waves (West Edge Opera);
and Norina in Donizetti's Don Pasquale (Mendocino Music Festival). LeMesh earned a
Bachelor of Music from Rice University and a Master of Music from the Bard
College-Conservatory of Music.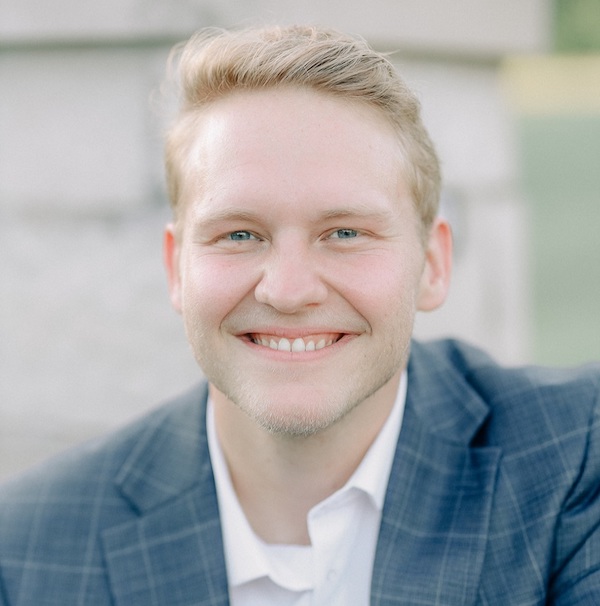 Steven Ricks
Ricks
Steven is an Arizona native who currently resides in Idaho Falls Idaho. He
has performed as a young artist with Opera Theatre of Saint Louis, Palm
Beach Opera, Opera Saratoga and Idaho Falls Opera. He is grateful to
Opera Naples for the opportunity to be a part of their season this year, and
is extremely excited to be back in Florida with the beautiful weather,
people, and wildlife in the area. He looks forward to continuing his craft and
building his career in the years to come.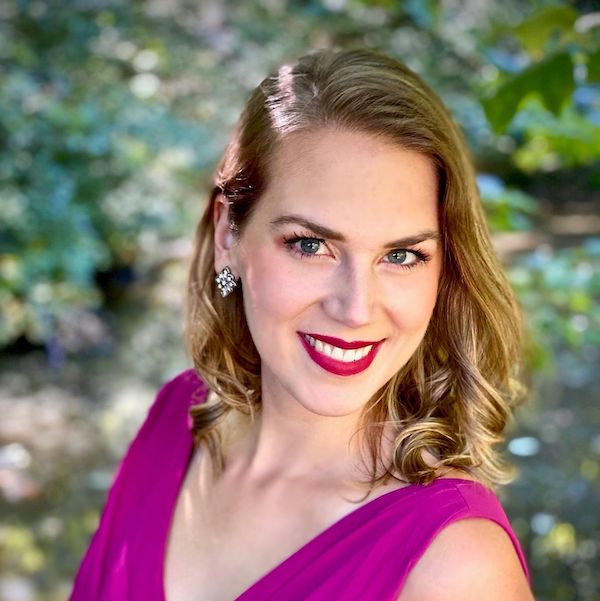 Grace Skinner
Skinner
Washingtonian mezzo-soprano Grace Skinner is the recent recipient of 1st place prize in
the Seattle Opera Guild Singers' Development Competition. She recently made her role debut
performing The Composer with Vashon Opera and has worked with The Atlanta Opera
covering the role of Giulio Cesare, and Utah Festival Opera covering the role of Carmen.
Ms. Skinner was a vocal fellow at prestigious young artist programs Music Academy of the
West, and Aspen Music Festival. Her other performed roles include Jo in Little Women,
Cherubino in Le Nozze di Figaro, the title role in Giulio Cesare, Florence Pike in Albert
Herring, La Principessa in Suor Angelica, Prince Orlofsky in Die Fledermaus, and premiered
the role of Samantha in The Place Where You Started.
Ms. Skinner earned her MM from the Jacobs School of Music at IU where she was also an
Associate Instructor of Voice. She received her BM in voice at Portland State University.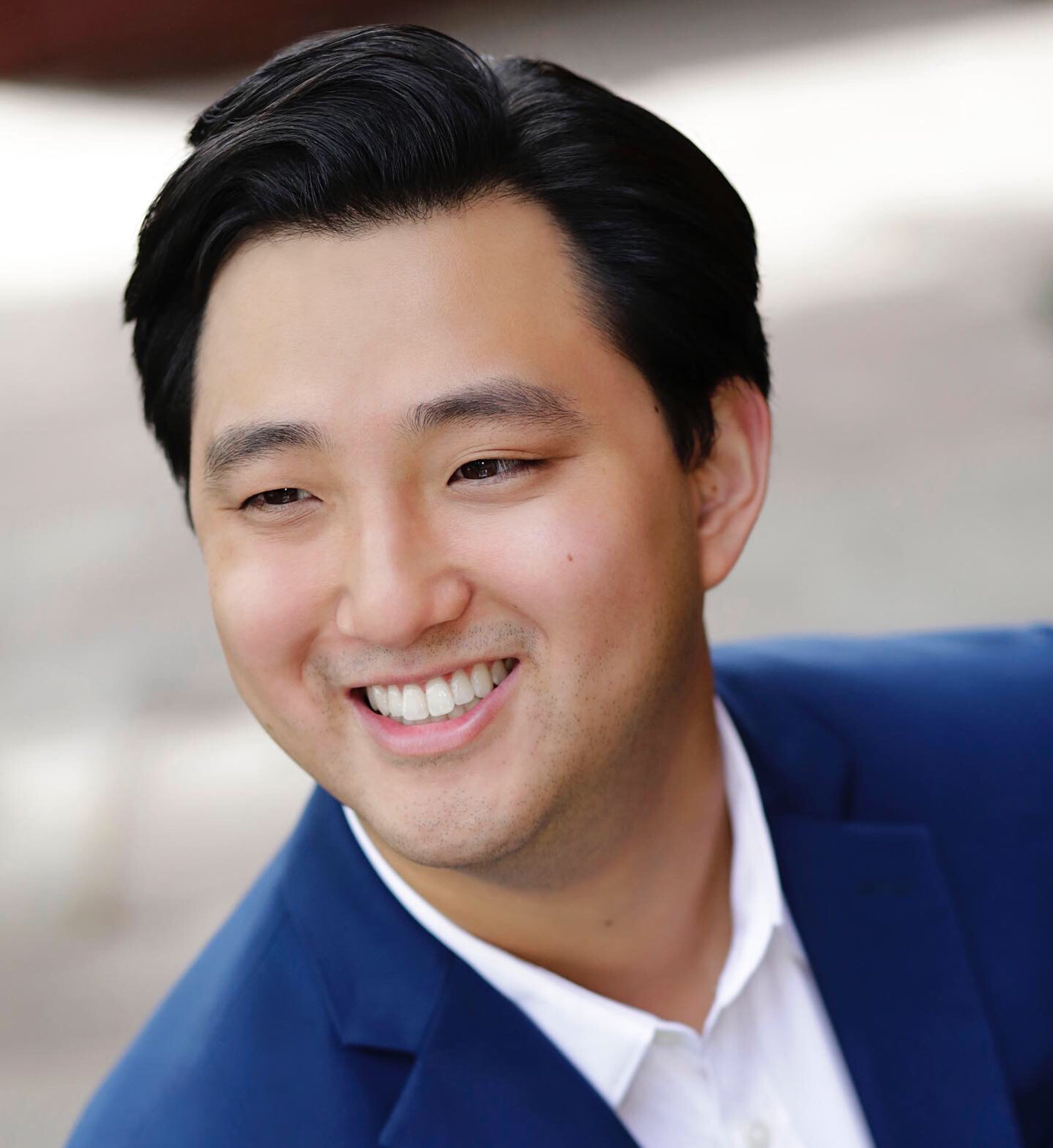 Brad Bickhardt
Bickhardt
Tenor Brad Bickhardt, from Columbia, New Jersey is a recent graduate of Indiana University with a Master's in Vocal Performance, where he also completed his undergraduate degree under the tutelage of Professor Emeritus Andreas Poulimenos.  He worked for the previous two years as an Associate Instructor of Voice at IU and maintains a private voice studio.  He has previously been on the rosters of The Glimmerglass Festival, Wolf Trap Opera, Opera Saratoga, and Charlottesville Opera.  Favorite role portrayals have included Alfredo (La traviata), Harlekin (Der Kaiser von Atlantis), Nemorino (L'elisir d'amore), and Tony (West Side Story) which garnered praise for his "soaring voice" (The Herald Times).  Mr. Bickhardt has been named an Encouragement Award winner of the Central Region for the Metropolitan Opera National Council, and this previous November, was named a Winner of the Wisconsin District.  He is a student of Heidi and Kevin Murphy.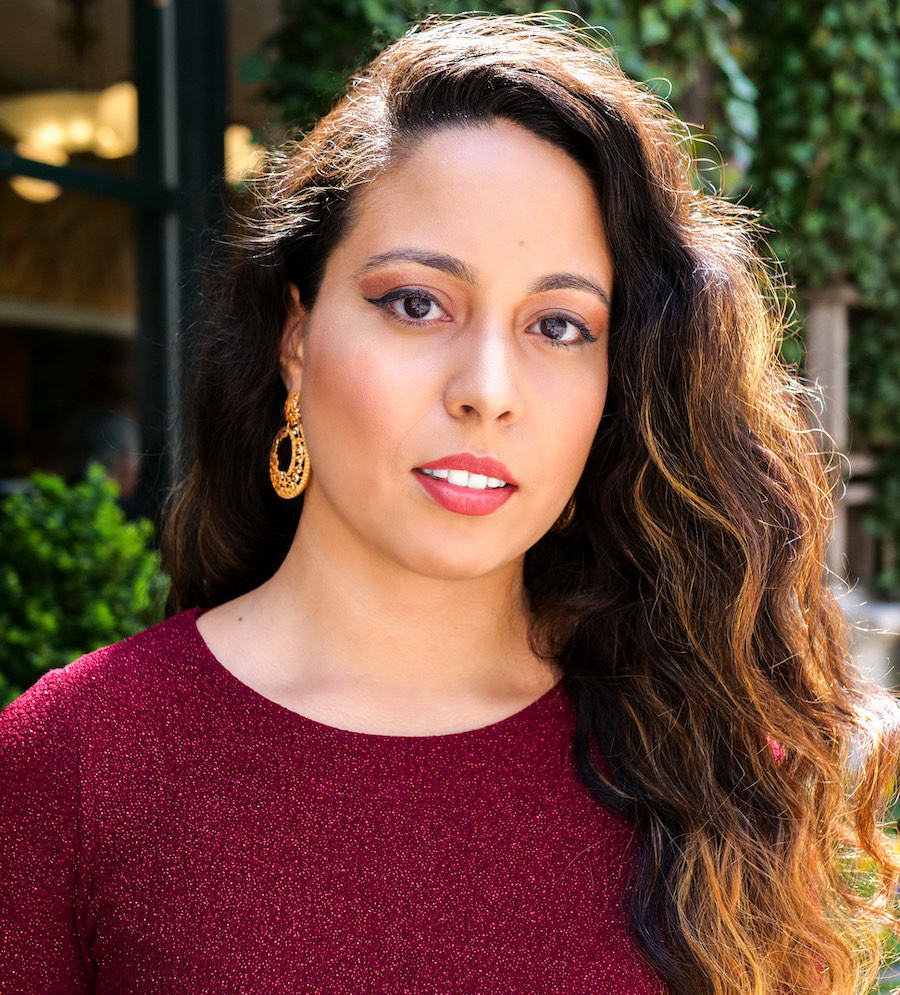 Linda Collazo
Collazo
Hailed as having a voice that is "elastic and luxurious" (Ars Raving Mad), Bronx-native Mezzo-Soprano Linda Collazo has performed at Carnegie Hall, the United Palace Theater, the United Nations, Lincoln Center, and with the Metropolitan Opera Guild. Roles include Armelinde in Viardot's Cendrillon with City Lyric Opera, Lola (cover) in Cavalleria Rusticana with New Camerata Opera, Vera in The Consul with Encompass New Opera Theater, Orlofsky (cover) in Die Fledermaus and Meg Page (cover) in Falstaff with Martina Arroyo's Prelude to Performance, Solo Handmaiden in Turandot with Sarasota Opera, Dinah in Trouble in Tahiti, Cherubino and Dorabella (cover) in Le Nozze di Figaro and Così fan tutte, La Cesca and Zita in Gianni Schicchi, and Hansel in Hansel & Gretel. She won the Woodmere and Bronx Arts Ensemble Competitions and an encouragement award from the MONC auditions. She is a graduate of the Macaulay Honors College.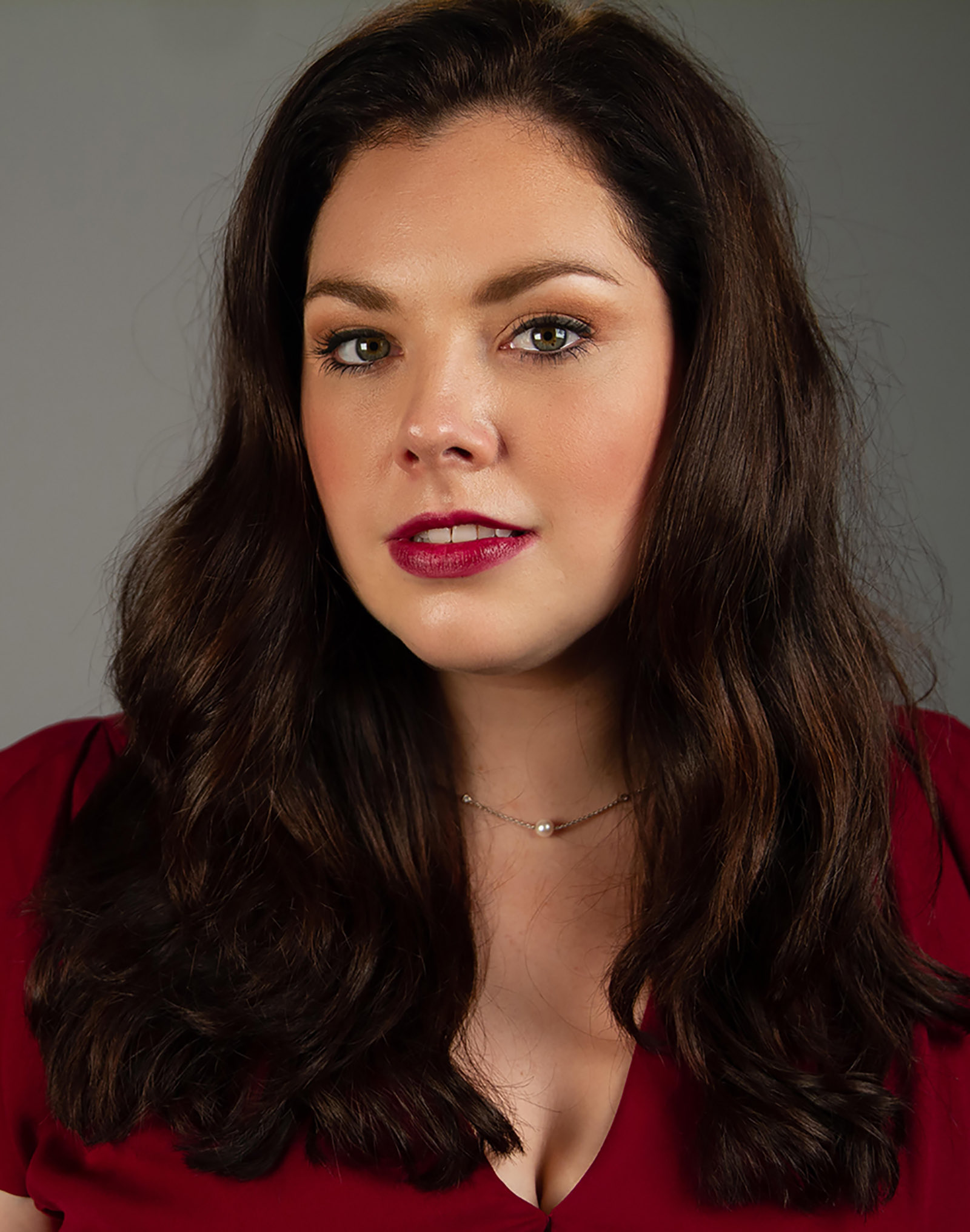 Cara Collins
Collins
Praised for the "sweet and seductive" tones of her voice, mezzo-soprano Cara Collins is establishing herself through rich singing and dynamic acting. Collins most recently performed Mother and Witch in Hansel and Gretel at Palm Beach Opera, where she was a Benenson Young Artist last season. A lover of new opera, Collins performed the title role of Brittomara in Jake Heggie and Gene Scheer's World Premiere of If I Were You at the Merola Opera Program. Other notable roles include Prince Orlofsky in Die Fledermaus at Amarillo Opera, Third Lady in The Magic Flute at Sarasota Opera, Dinah in Trouble in Tahiti at Opera on the James, and Berta in Il barbiere di Siviglia at Opera North. Collins' training includes young artist residencies with Palm Beach Opera, Merola, Sarasota Opera, Opera on the James, Opera North and holds a BM from SUNY Purchase Conservatory of Music.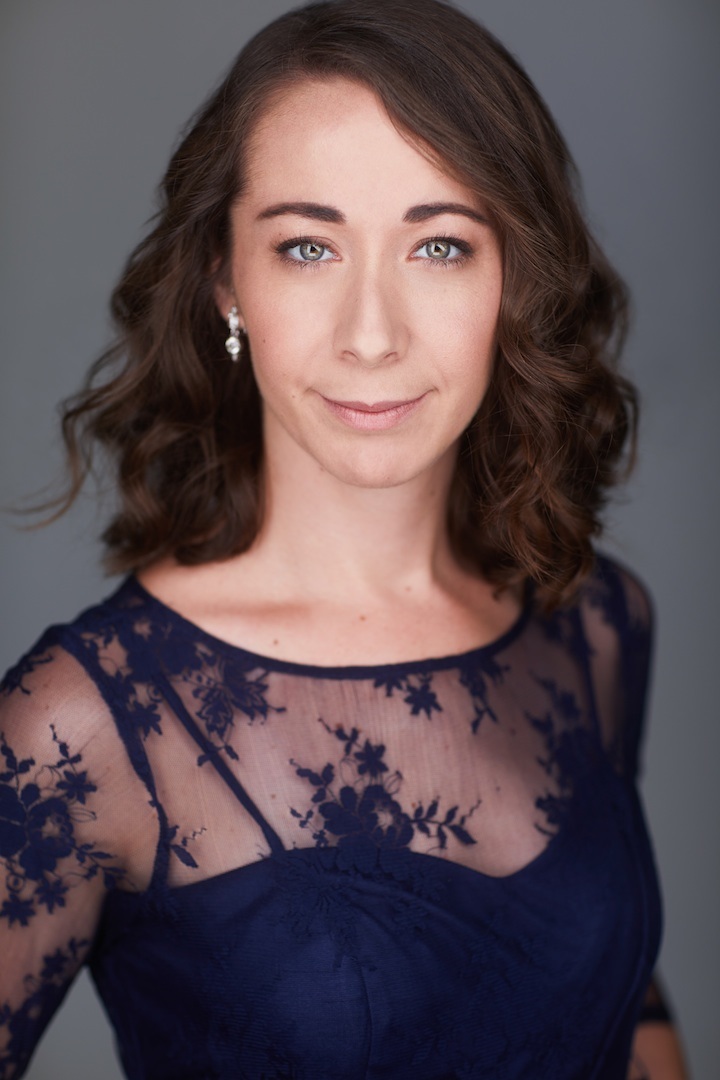 Lauren Cook
Cook
Praised for her engaging stage presence and ''full…nuanced'' voice (Boston Musical Intelligencer), mezzo-soprano Lauren Cook was most recently seen performing LeAnn in a workshop of Missy Mazzoli's The Listeners with Opera Philadelphia. Notable stage credits include Poppea (L'incoronazione di Poppea), Mélisande (Impressions de Pelléas), Tisbe (La Cenerentola), Susanna (Le nozze di Figaro), Second Lady (The Magic Flute), Tina (Flight), and Eliza (Dark Sisters). Ms. Cook has performed as a soloist in Philadelphia's Kimmel Center as well as Boston's Symphony Hall and Museum of Fine Arts. In the 2019 season, Ms. Cook made her debuts with Opera Iowa and Des Moines Metro Opera. She has also appeared with Opera Louisiane, Guérilla Opera, Odyssey Opera, Boston Modern Orchestra Projects, American Opera Projects, Seagle Music Colony, La Musica Lirica, and the Louisiana Opera Outreach Program.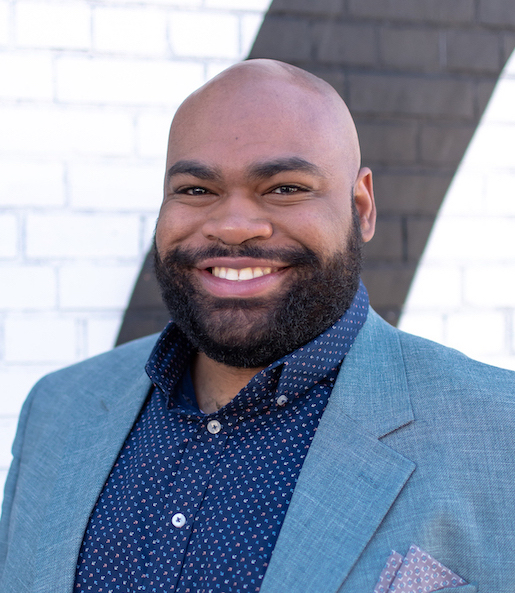 Darren Drone
Drone
Described as having "a gorgeously warm tone and deep resonance" (Opera News), Baritone Darren Drone is quickly making a name for himself in the opera world as an exciting up and comer. His 2020-21 season begins with his second year of residency with Michigan Opera Theatre. During his first year with the company, roles included covering Leporello in Don Giovanni, covering the title role of Sweeney Todd, performing both the title role of Gianni Schicchi as well as Buoso's Ghost, covering Tonio in Pagliacci, and preparing the role of Young Man/Man in Bar in Champion (canceled due to COVID-19). In the spring of 2020, Mr. Drone was awarded as a semifinalist in the Lotte Lenya Competition, performed with the Detroit Youth Symphony Orchestra, and was scheduled to make his company debut with Opera Maine as William in The Fall of the House of Usher (canceled due to COVID-19). In 2021, Mr. Drone looks forward to making his company debut with Opera Naples as Riff in West Side Story and singing Baron Douphol while covering Germont in La traviata, as well as making a role debut as the title role in Le nozze di Figaro with Opera in the Heights. In the summer of 2021, Mr. Drone will join the Santa Fe Opera, covering the roles of the Count in Le nozze di Figaro, Starveling in A Midsummer Night's Dream, and the Captain in Eugene Onegin.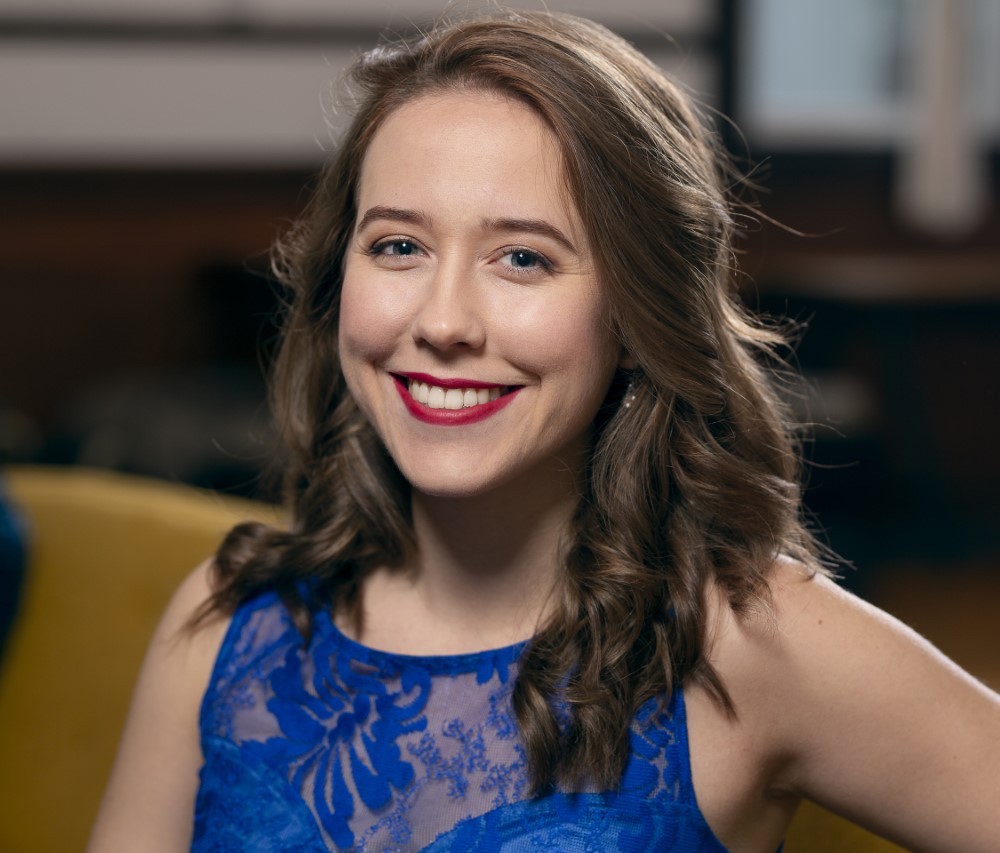 Emilie Faiella
Faiella
Soprano Emilie Faiella most recently performed as Mabel (The Pirates of Penzance) with Opera Naples, Jeannette (The Blacksmith) with Opera Lafayette, and as Lucy (The Telephone), Geraldine (A Hand of Bridge), and Lola (Gallantry) in Portland Opera's An American Quartet. Her past roles include the Vixen (The Cunning Little Vixen), the Girl (Afterlife), Selena (Dolores Claiborne) and Yniold (Pelléas et Mélisande) with Boston University's Opera Institute, as well as Gretel (Hänsel und Gretel), Ginevra (Ariodante), Zerlina (Don Giovanni) and others. She is a District Winner of the 2020 MONC Auditions and finalist of the 2020 Classical Singer Competition, and received Second Prizes at the 2019 Rochester International Vocal Competition and 2017 James Toland Vocal Arts Competition. Emilie is affiliated with Houston Grand Opera's YAVA, CoOPERAtive's Fellowship program, and SongFest's Young Artist program, and received her M.Mus. at Boston University. Her upcoming engagements include the role of Young Alyce in Opera Naple's Glory Denied.
She was a Resident Artist with Portland Opera in 2020, where she debuted in three roles and performed a recital. She is a District Winner of the 2020 MONC Auditions, and that same year was a finalist of the 2020 Classical Singer Competition. She received Second Prizes at the 2019 Rochester International Vocal Competition and the 2017 James Toland Vocal Arts Competition. Emilie is affiliated with BUOI, Houston Grand Opera's YAVA, CoOPERAtive's Fellowship program, and SongFest's Young Artist program.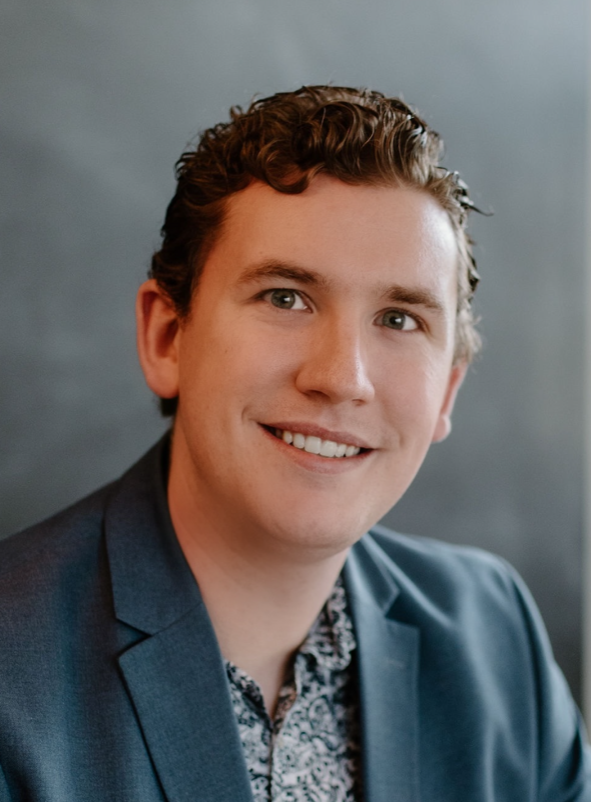 Wesley Frye
Frye
Wesley Frye (he/him) has been praised for his "big… sensitive," and "handsome" tenor voice, receiving several laudatory reviews in Minneapolis for performances as Male Chorus in Benjamin Britten's The Rape of Lucretia and Haydn's Paukenmesse. Wesley was the 2018 recipient of the Opera Omaha Award at the Metropolitan Opera District Auditions in Lincoln, Nebraska, and was a Wisconsin District Finalist in 2020. Prior to the Covid-19 pandemic, Wesley was slated to make a debut with the Duluth-Superior Symphony Orchestra as the tenor soloist in their performance of Carl Orff's Carmina burana. Recent performance credits include: King Kaspar (Amahl and the Night Visitors, Skylark Opera), Goro (Madama Butterfly, Opera West), Faust (Faust, Opera Reading Project), and Gabriel von Eisenstein (Die Fledermaus, Opera on the Lake). Wesley holds a B.A. in Voice Performance from Luther College, as well as a M.M. in Voice Performance from the University of Minnesota, where he studied with John De Haan.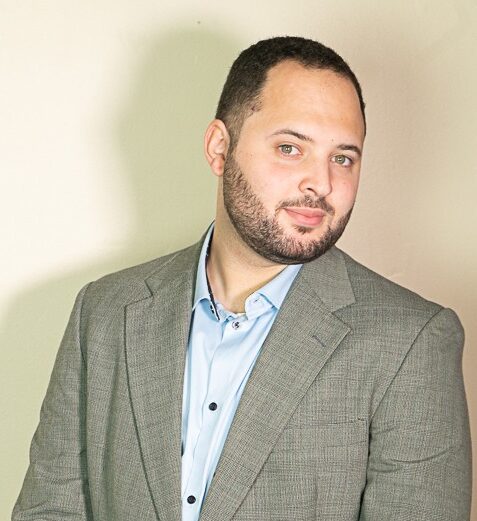 Camron Grey
Grey
Camron Gray is a native of Winchester, Tennessee. Mr. Gray studied at Tennessee Tech University, receiving two bachelor's in Music Education and Spanish. Mr. Gray completed his M.M. in Vocal Performance at the School of Music, Theater & Dance (SMTD) studying under George Shirley and is currently completing the Specialist of Music degree at U of M studying voice with Stanford Olsen. Mr. Gray has performed as Tom Snout in Benjamin Britten's A Midsummer Night's Dream, a faded silent film star, Larry Renault, in William Bolcomb's latest opera Dinner at Eight, as well as the authoritative, fully-revised version of George Gershwin's Porgy and Bess, as Robbins and Crab Man in February 2018. During the summer of 2018 season, Mr. Gray sang with Cincinnati Opera as a chorister in La Traviata (Verdi), The Flying Dutchman (Wagner), and Another Brick in the Wall (Bilodeau). In 2019, he was featured in the Glimmerglass Festival as a Stevedore in Jerome Kern's classic, Show Boat, and the world premiere of Blue by composer Jeanine Tesori and librettist Tazewell Thompson.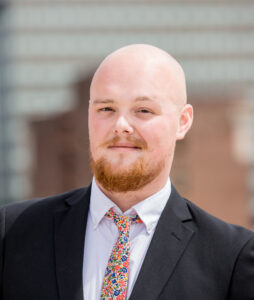 Cameron Jackson
Jackson
Bass-Baritone Cameron Jackson, of Albemarle North Carolina, is a recent graduate of the A.J. Fletcher Opera Institute at the University of North Carolina School of the Arts. During his tenure as a Fletcher fellow, Mr. Jackson portrayed the roles of Don Magnifico in Rossini's La Cenerentola, Golaud in Peter Brooks' adaptation of Debussy's Pelléas et Mélisande, Der Musiklehrer in Strauss' Ariadne auf Naxos, and Alvaro in Catan's Florencia en el Amazonas. Mr. Jackson's 2017/2018 season included debuts with Piedmont Opera (Haly, L'italiana in Algeri) and the Princeton Festival Opera (Don Fernando, Fidelio); as well as winning the North Carolina District Encouragement Award in the Metropolitan Opera National Council Auditions. Described as possessing a "rich and powerful voice" (CVNC), he has also performed with Opera Wilmington, the Wilmington Symphony Orchestra, and Magnolia Baroque.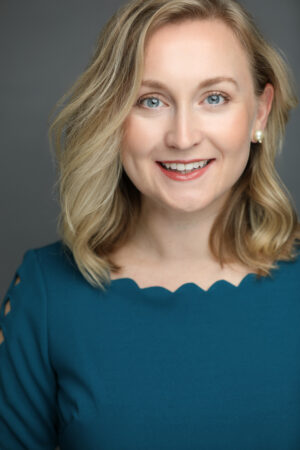 Gretchen Pille
Pille
Gretchen Pille is an American soprano known for her delightfully energetic presence. Ms. Pille is based in New York City, and recently spent the summer as an Apprentice Artist with Des Moines Metro Opera where she study-covered Cunegonde in Bernstein's Candide and performed on several opera and musical theater scenes programs. An advocate for the creation of new music, Ms. Pille is a founding member of The Meadowlark Project and has organized several Liederabend events which premiered the works of several composers. In 2018 she made her Kennedy Center debut premiering Kevin Walczyks's Symphony No. 5: Freedom from Fear: Images from the Shoreline. Other recent roles include Queen of the Night and First Lady in the The Magic Flute, Gretchen in The Student Prince, Alexandra in Regina. Upcoming roles include Suor Genovieffa in Suor Angelica and Nella in Gianni Schicchi. Ms. Pille is from Omaha, Nebraska and holds music degrees from The University of Nebraska and The University of Kansas.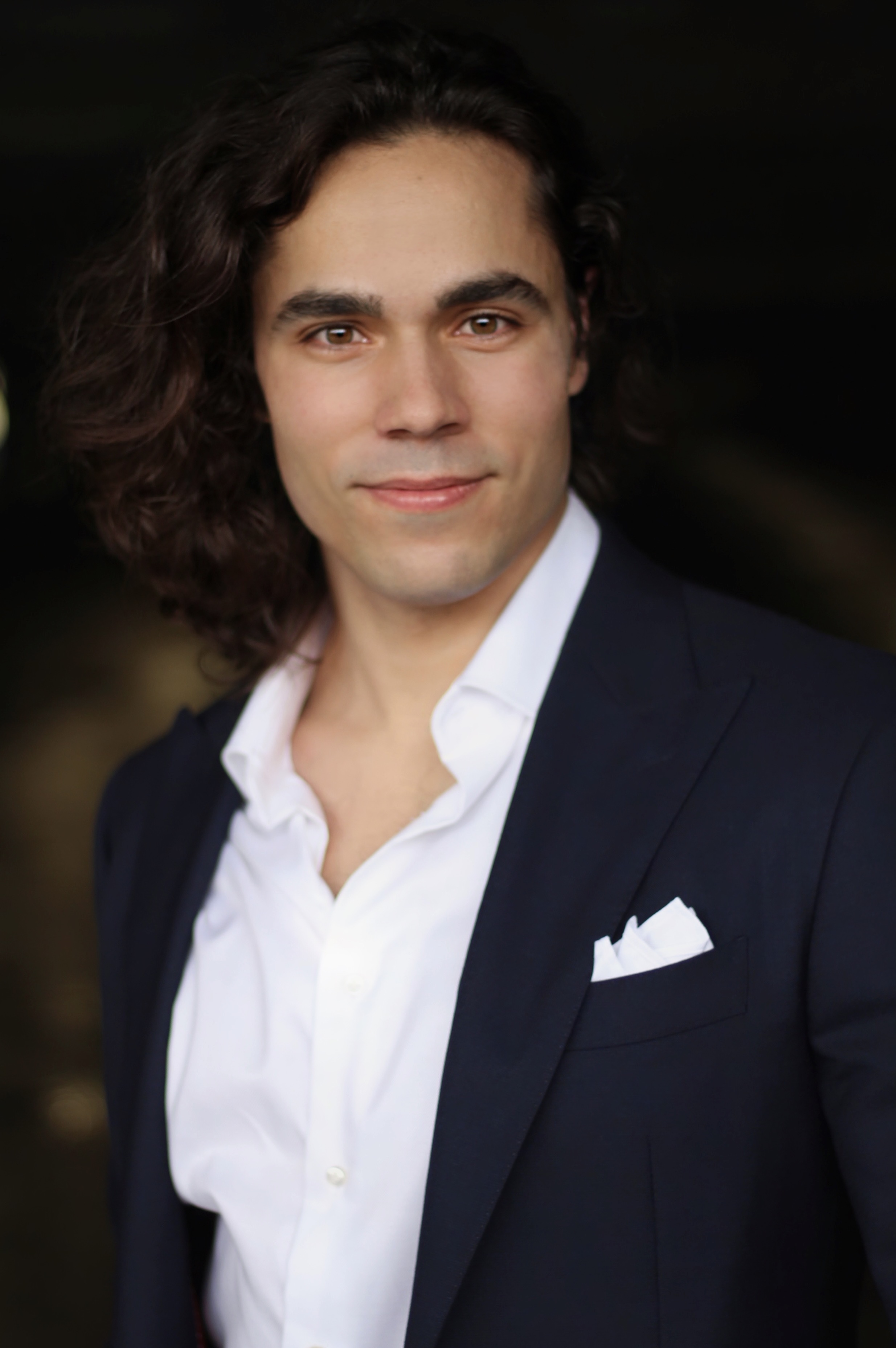 Skyler Schlenker
Schlenker
Baritone Skyler Schlenker has most recently studied under Carol Vaness at the Aspen Music Festival and School and Indiana University. He began studying voice in his mid-twenties after playing football in college and studying drama and psychology. Before formally studying voice, he became a young artist at the Brevard Music Center's Janiec Opera Company, and soon after began playing and covering supporting and leading roles at the Aspen Music Festival and School as an opera fellow. He has performed challenging roles, including the role of Yeshua in Mark Adamo's The Gospel of Mary Magdalene, Sweeney Todd in Sweeney Todd, and Marcello and Ford in the Jacobs School of Music's productions of La bohème and Falstaff. He joins Opera Naples to sing the roles of Older Thompson in Glory Denied, and the Pirate King in The Pirates of Penance, among others.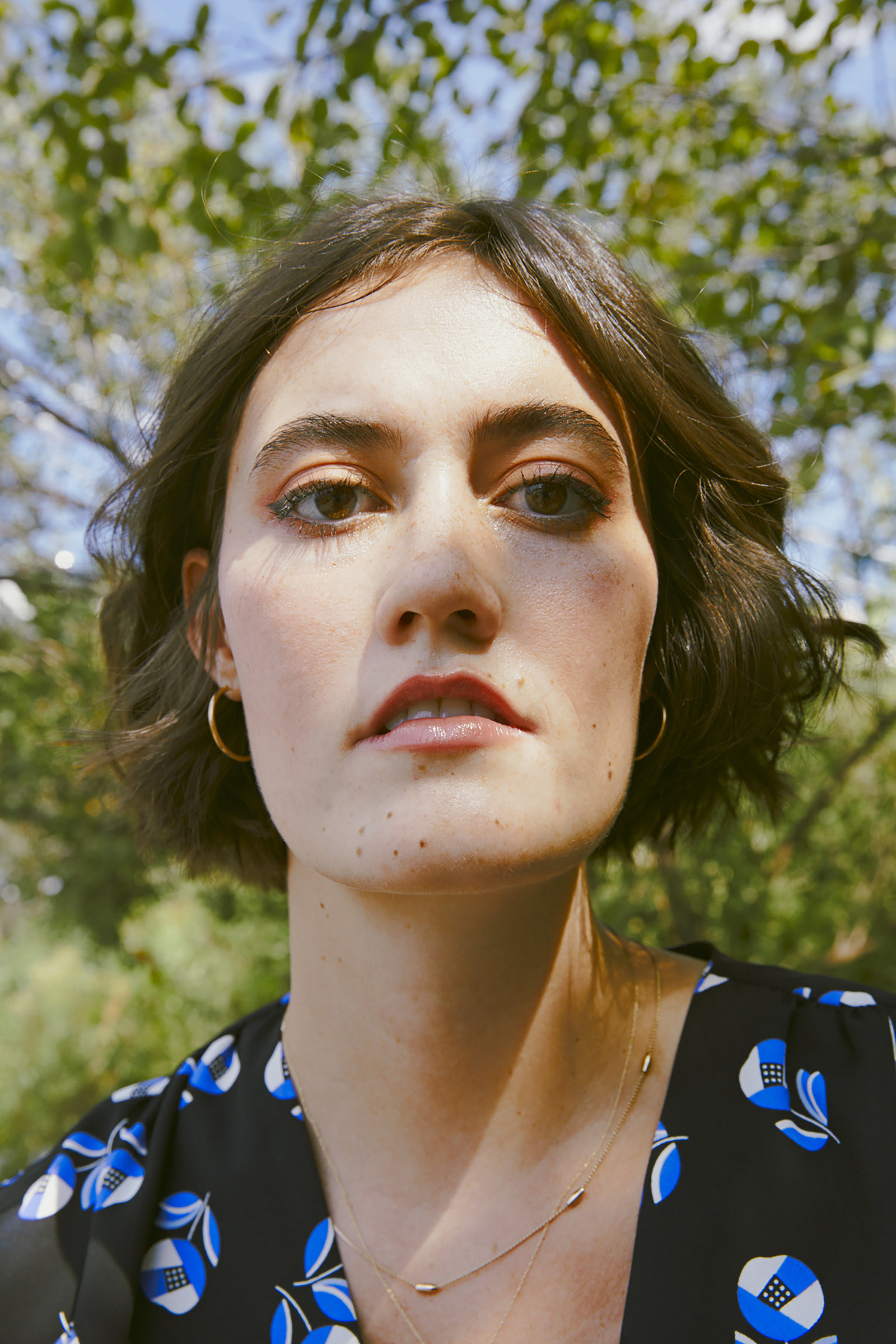 Merideth Wohlgemuth
Wohlgemuth
Mer Wohlgemuth, Soprano, is from Winter Haven, FL, and just completed her Master of Music in Vocal Arts at The Juilliard School where she continues to study with Marlena Malas. Last fall, Mer sang Despina in Juilliard's new production of Così fan tutte. Last season, Mrs. Wohlgemuth sang the role of Tytania in Britten's A Midsummer Night's Dream at The Chautauqua Institution, Belinda in Purcell's Dido and Aeneas with Juilliard 415, and Tirsi in Handel's Clori Tirsi e Fileno in Alice Tully Hall. Other past productions include Nerone in Monteverdi's L'incoronazione di Poppea and various productions of Die Zauberflöte in both America and Germany. She won the Encouragement Award at both the 2019 and 2020 Metropolitan Opera National Council Auditions(New York Region). Mer is a recipient of the Novick Career Advancement Grant.