Opera Naples is excited to announce a first of its kind collaboration with The Luciano Pavarotti Foundation that will be seen during several milestone events in the coming winter season.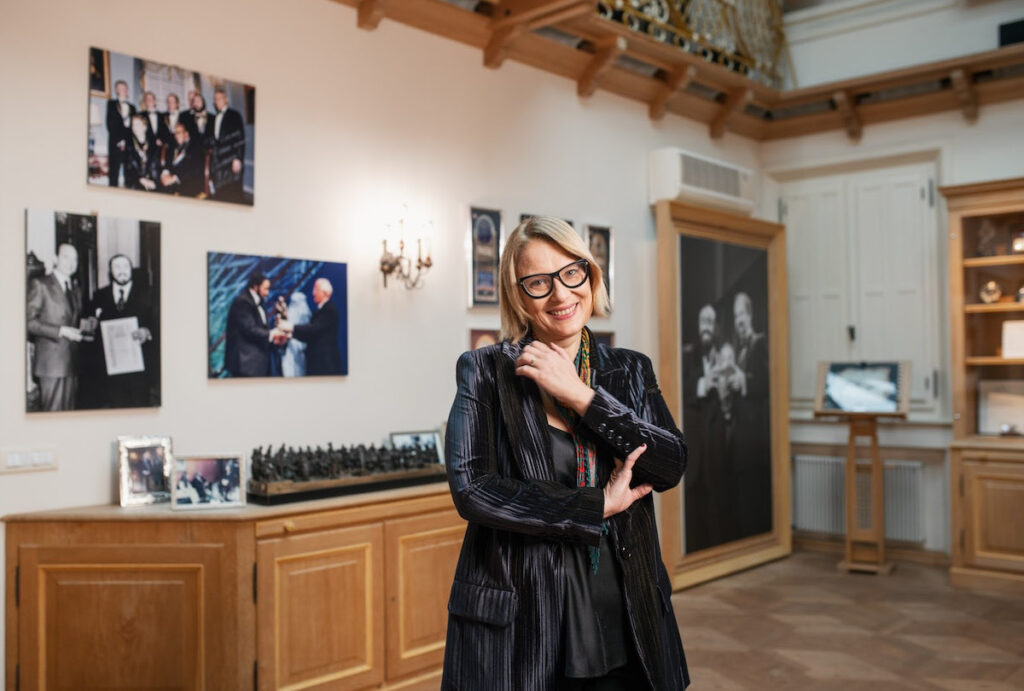 The Pavarotti Foundation
The Luciano Pavarotti Foundation, headquartered in Modena, Italy, was founded by Luciano Pavarotti's wife, Nicoletta Mantovani Pavarotti, to honor and keep alive the superstar's memory and musical legacy, and to identify, develop and encourage the young stars of tomorrow.
Commenting on today's announcement Nicoletta Pavarotti said, "I'm delighted to partner with Opera Naples, our first such partnership outside of Italy. I'm attracted to do so because Naples is clearly becoming a cultural destination of growing national significance, and Opera Naples, under the masterful leadership of Artistic Director Ramón Tebar, has experience nurturing young talent while also attracting some of the greatest performers in the world today."
Maestro Ramón Tebar added, "We have developed emerging talent in the past working with the brilliant bel canto tenor Bruce Ford and the legendary soprano the late Renata Scotto. It is our honor to continue this tradition in the name of one of the greatest opera stars of our time. I am especially proud to bring this collaboration to the City of Naples." Tebar received the Key to the City of Naples in 2022 for his role as a Cultural Ambassador.
Winter Dreams Gala
Nicoletta Pavarotti and Naples Mayor Teresa Heitmann will serve as the honorary co-chairs of the Opera Naples Winter Dreams Gala at the Royal Poinciana Golf Club, on December 6, 2023, which will showcase Pavarotti classics performed by the internationally renowned Argentinian tenor Santiago Ballerini. For tickets: operanaples.org.
4th Annual Festival Under the Stars
The 4th Annual Festival Under the Stars, February 29 to March 10, 2024, will present 10 performances over two weeks, showcasing a fully staged production of Puccini's "Madama Butterfly," a full-length ballet performed by Gulfshore Ballet, a chamber music concert with Grand Piano Series, and collaborations with the Luciano Pavarotti Foundation on March 1 and March 6, 2024.
On March 1, 2024 Nicoletta Pavarotti will host an evening of Pavarotti musical treasures presented by past, present and future international opera stars, featuring tenor Marcelo Álvarez, one of the last pupils to benefit from Pavarotti's personal tutelage, now one of today's biggest stars.
On March 6, 2024 the festival will screen the video Pavarotti, the Music with live remarks and narration by Nicoletta Pavarotti.
The full festival line-up will be announced November 2023. For Opera Naples Millenium Club and active members, VIP tables and tickets are available for pre-reservation by calling the Box Office at (239) 963-9050 or email ralbaugh@operanaples.org