Everything You Need To Know Before The Festival Under The Stars
Opera Naples is delighted to welcome you to its first outdoor, open-air opera festival. Make the most out of your festival experience with this know-before-you-go guide. Your experience and safety are important to us. Social distancing procedures will be held in place. Free trolley rides by CAT Transit, and dining selections by Crave Culinaire will also be available.
Keep in mind, Baker Park is a very large outdoor venue with both grassy and paved terrain. We encourage patrons to dress comfortably, wear comfortable walking shoes, and check the weather before attending
Arrival
Baker Park is located at 10 Riverside Circle in Naples across from the Naples Dog Park along Goodlette-Frank Road north of U.S. 41 East.
Please arrive approximately one hour before performance to allow for ample time for parking, check-in, seating and concessions.
To ensure a touchless experience, there is no valet.
There will be one point of entry for guest admittance near the intersection of Riverside Circle and 14th Street South.
Guest drop off available at roundabout along main entry.
Parking
Limited onsite parking at Baker Park is available; additional street side parking located nearby.
Golf carts will be available to escort guests needing assistance from the onsite parking lot to the entry.
Offsite FREE parking is available at the 4th Avenue Parking Garage, with trolley service to Baker Park.
Naples' open-air shuttle, provided by CAT Transit, makes it easy to have dinner downtown, hop on the shuttle, and get dropped off right at Baker Park! The free shuttle service will be offered from 6 to 11:00 p.m. and will run every 15 minutes. Guests will be picked up at the 4th Ave Parking Garage and routed to Baker Park.
Ticketing & Check-In
Guests will be required to show an electronic copy of their e-ticket via mobile device or printed ticket upon arrival at the Opera Naples Box Office at the main entry.
Guests needing to pick up their tickets can do so at the WILL Call table near the main entry. Tickets will only be available for pick at will call for night-of performances.
The BOX OFFICE and WILL CALL tables will be clearly marked by signage.
No tickets will be sold onsite.
Trouble Finding Your Ticket?
Seating
Patrons will be required to maintain social distance from other parties at all times. We will help make this easy and clear by having assigned seats and directional pathways.
VIP tickets will have socially distanced seating arranged for them. Each table holds a maximum of 6 people, and patrons must sit within their own table.
Additional reserved tickets will be properly distanced from other parties.
All guests will have seating provided for them. No outside chairs permitted.
Ushers will help escort guests to seats.
Food & Beverage
Light snacks, along with beer, wine, soft drinks and water will be sold onsite by Crave Culinaire.
Individually prepared meals are included with purchase of VIP Table tickets.
No outside food, drinks or coolers are permitted.
Naples' open-air shuttle will make it easy to enjoy happy hour downtown, hop on the shuttle, and get dropped off right at Baker Park! Our Favorite Happy Hour Restaurants are listed below:
Sea Salt
Barbatella
Bar Tulia
Bistro 821
The Claw Bar
7th Avenue Social
The French
Grappino
Tommy Bahama Restaurant
The Bevy
Health & Safety Protocols
Temperature checks will be administered upon arrival.
Face coverings are required.
Patrons attending the festival acknowledge they have not had recent symptoms of COVID-19, currently are not positive for COVID-19, and do not suspect recent exposure to the virus.
All performers will receive COVID-19 testing prior to performance. Staff and venue employees will have temperatures taken before entering the facility.
Patrons, staff or other support personnel with a temperature above 100.4⁰F will not be allowed admittance to the festival.
All ushers, volunteers and staff will also be required to wear masks at all times. Performers, musicians, and other stage crew will also stay at a safe distance.
Daily sanitation of the property will be administered.
All seating will be properly socially distanced.
Sanitizer stations will be placed throughout the venue.
Other Details
Restrooms onsite available.
No photography or videography allowed during performances.
No meet-and-greet with performers available.
Guests may like to bring bug spray, as this is an outdoor venue.
These policies and procedures may be revised based on the future conditions of the pandemic. Opera Naples is extremely excited and thankful for your support.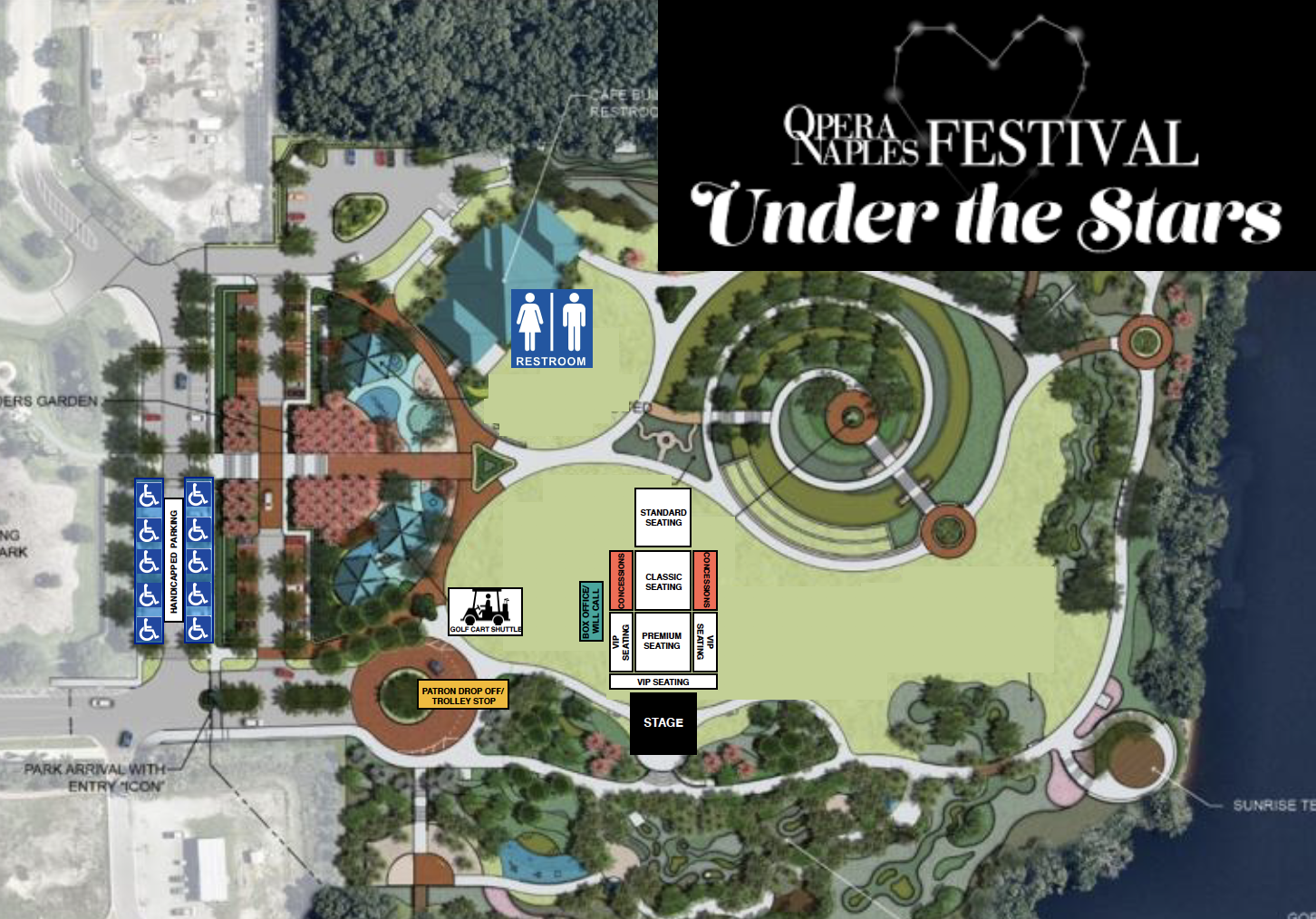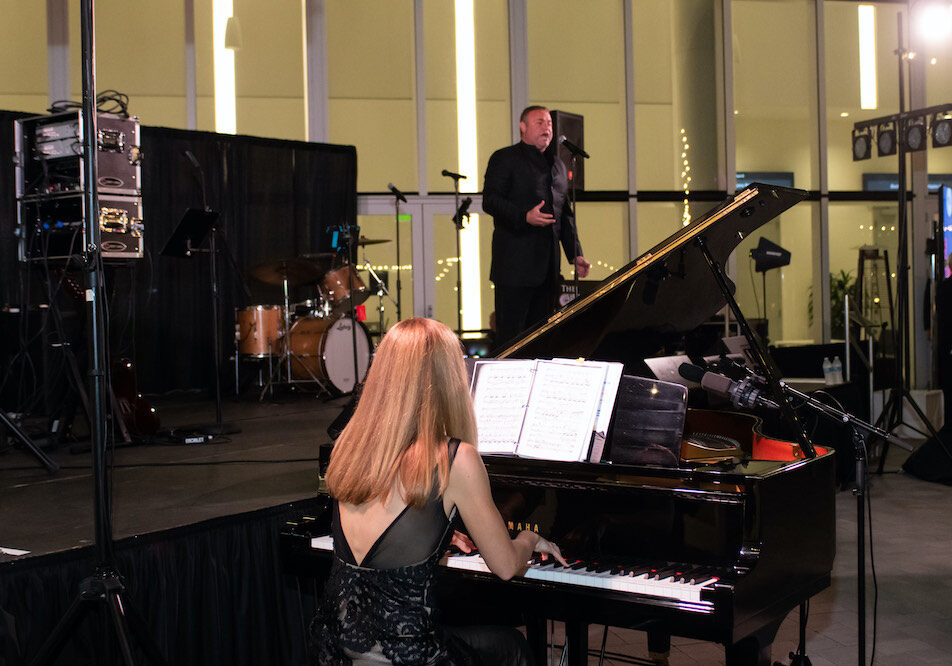 Thank You for Your Continuous Support
Thank you for your ongoing donations to Opera Naples. Your tax-deductible unrestricted do­nations, large and small, make it possible for Opera Naples to continue its mission, its many artistic and educational programs and ongoing Operatic events. We couldn't do it without you!